Comments:
Triniprincess ...it was good, whilse it lasted!
I love...
Orchids! ... I want one so bad, I'm just afraid they'll die.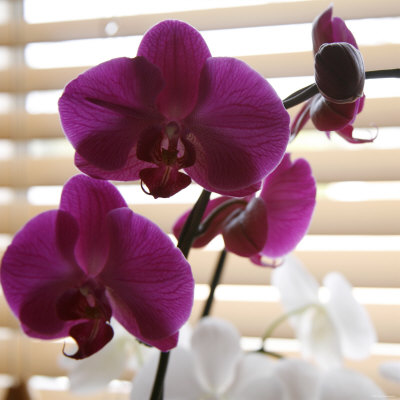 My favourite local flower is hibiscus though.
BeautifulDay I wasn't older yet, I wasn't wise I guess
They do well in humidity. My friend had one (in a very dry climate) that didn't flower for a year. Then she started getting nose bleeds so she bought a humidifier and it started blooming again. Trinidad is humid?
It is sad when you can't get them to flower though. I know from experience.
Triniprincess ...it was good, whilse it lasted!
It depends on the time of year. We're now going into our rainy season so I'm guessing now would be perfect time to get one. Maybe I should just bit the bullet and do it
?
I know…and I can't take that sadness if it dies or just doesn't bloom. Someone also told me they easily catch viruses that can't be cured as with other plants you can just cut that part of the plant off. Ugh.