Dreamer7787 - "Here I stand and here I stay. Let the storm rage on."
Be Our Guest!
Today, FI and I were supposed to get our engagement pictures done, but we got rained out. :( It's a little disappointed. But at the same time it'll give FI a chance to meet more of his weight loss goals and we rescheduled for September (the same weekend we'll be getting married in 2013). We had a nice date day instead.
And now I need to brag about how awesome Indigo is (again!). She bought us this sign to put near our guest book: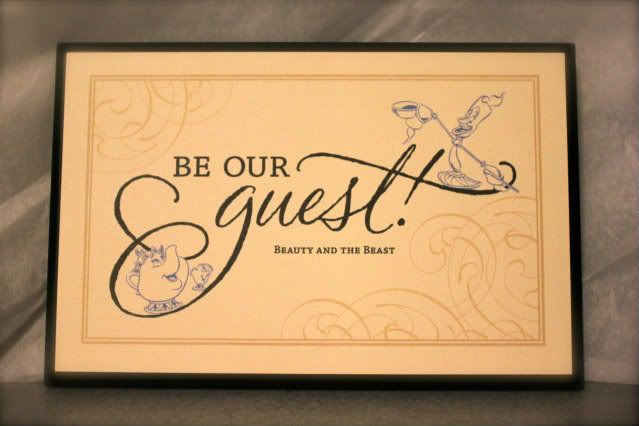 She is the best best friend that a girl could ask for! I love it. It's perfect!
---