August 4, 2012
It was a beautiful and sunny day. I got up a little earlier and rode my bike to the city center. I visited several popular places. Here is one of the walls of our market square:
The higest building with a word "Biblioteka" is a library. American Corner is located on the second floor. Our market square is usually crowded and full of life. Something interesting often happens. Yesterday I saw those big colorful bubbles. I watched them for a couple of minutes together with happy children.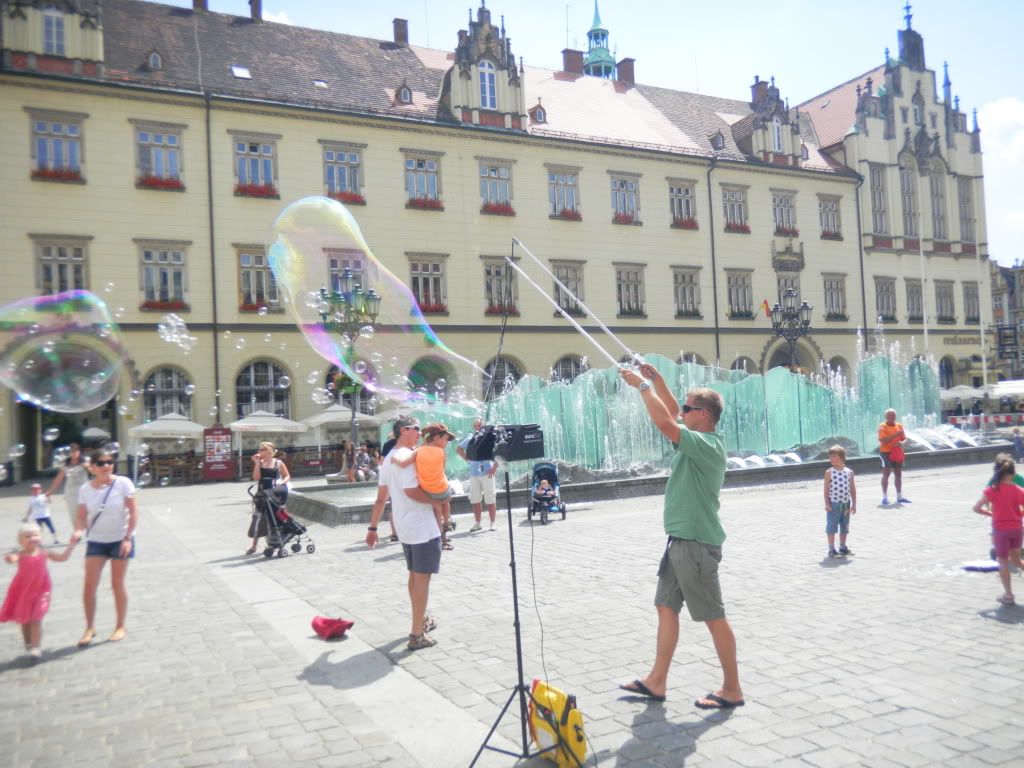 Then I rode my bike through several small streets and took a couple of pictures of interesting places and small dwarfs located here and there. This is a street with art galleries: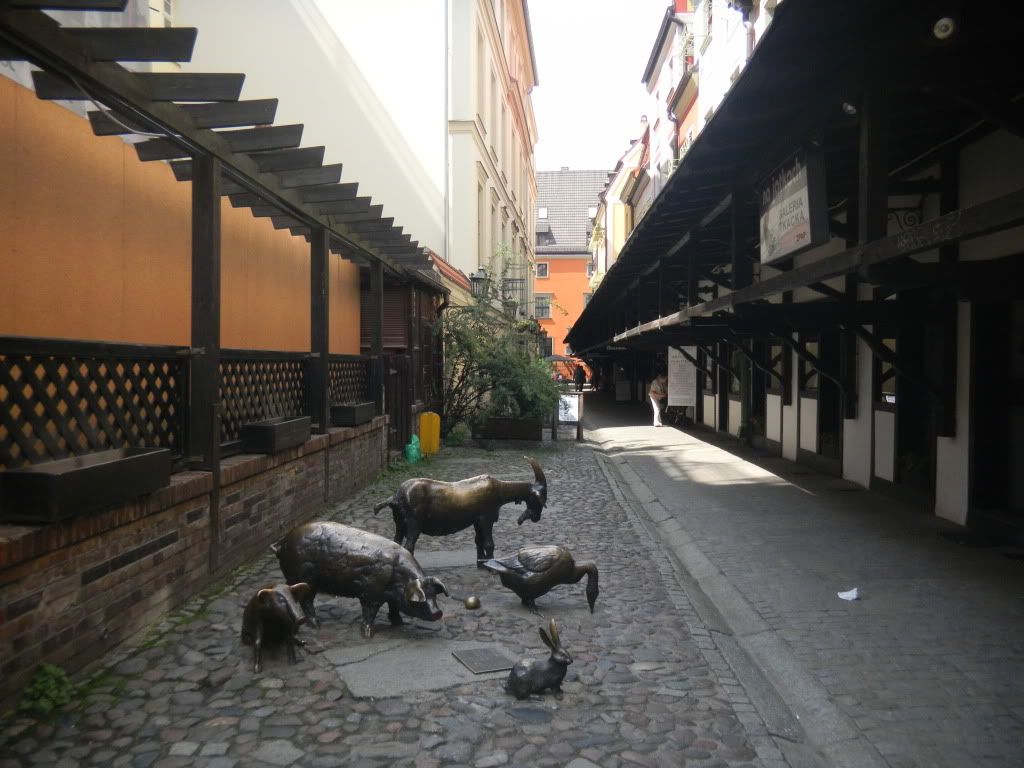 Before riding back home I rode to the market square again and took a picture of the city hall.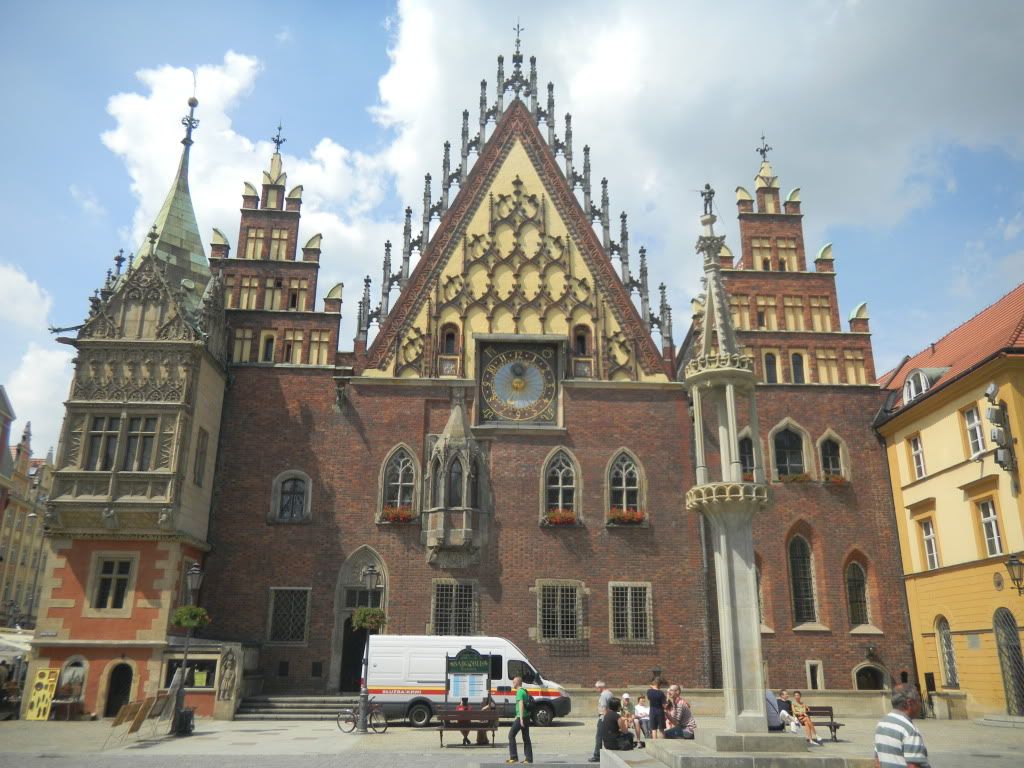 And here is a place I plan to visit sometime, where you can buy and drink hot chocolate (and probably more):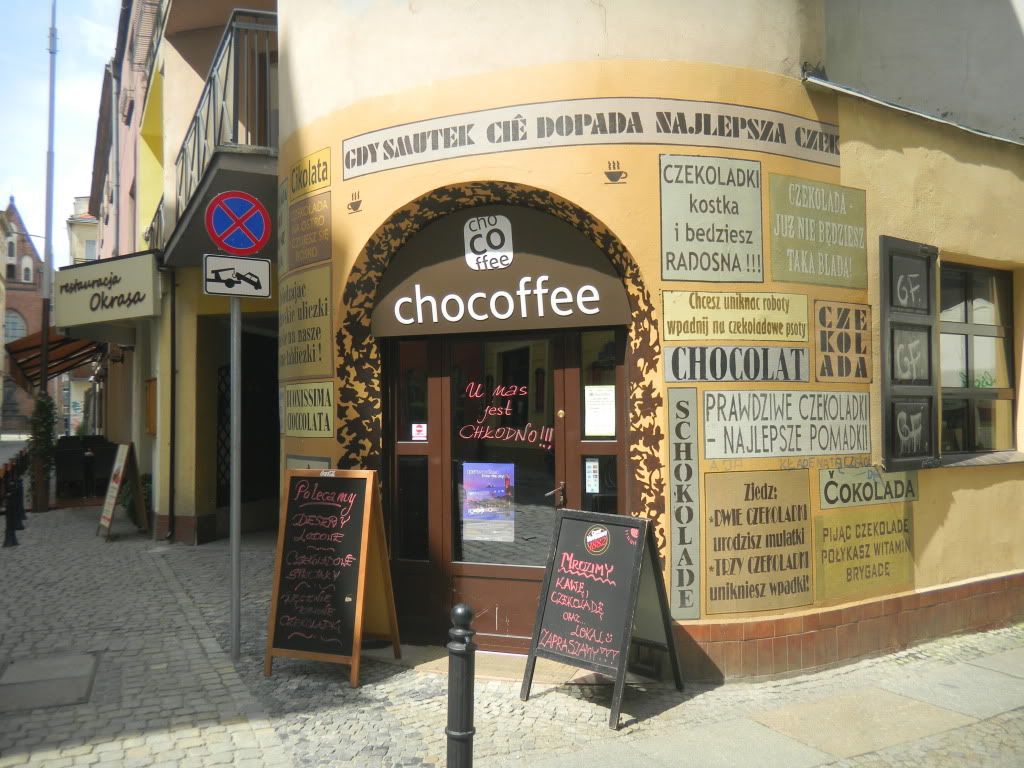 Distance: 20 km :)
---