One of our projects earlier this year included putting tapestry in a Indian culture stylized room. The material chosen by the architect had a beautiful golden color.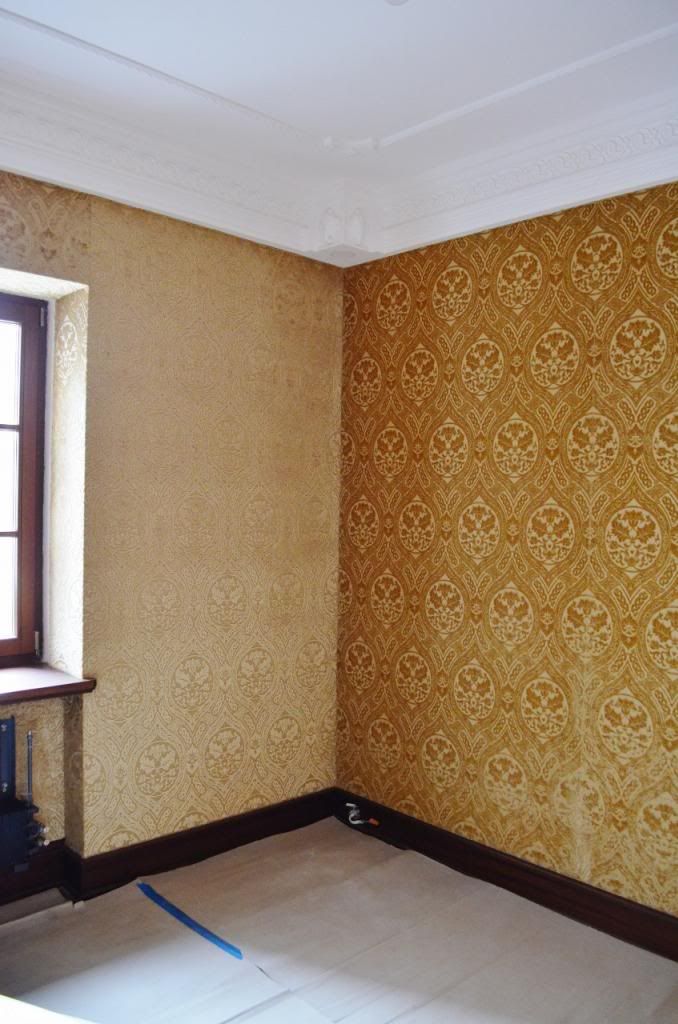 Even molding on the walls was elephant shaped.
The final effect was really nice, depending on light and daytime the colors of tapestry change.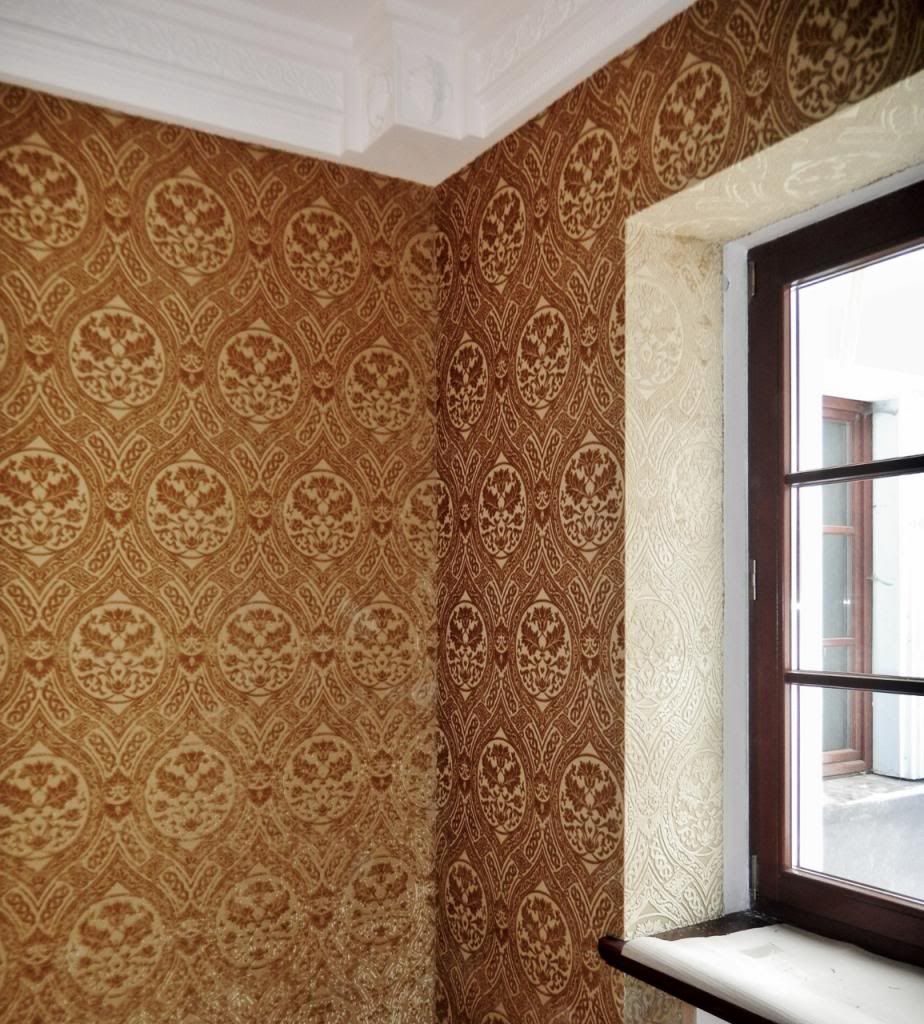 Here is how the tapestry looks in artificial light: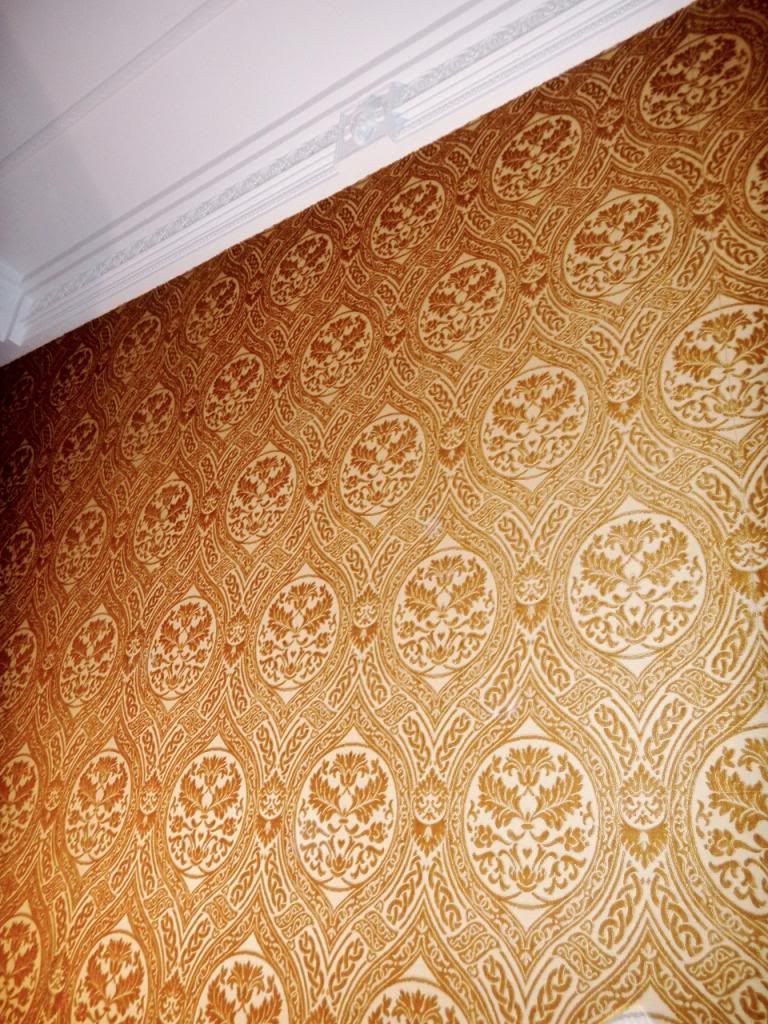 ---