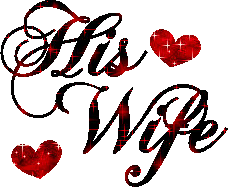 I had an epiphany today as I was working my butt off in my kitchen.
I was thinking about my life as a wife, my entries on 43 things,and as I was trying to figure out how to finish my chicken kurma and get the lunch onto the table before 1.30 pm – while my husband was in the bathroom, shaving n trimming his mustache & kept calling me to check it out!
Amidst all the chores n chaos… i thought of writing an entry about all the small, but vital tasks I do to make myself n my hubby happy! =)
I emptied the thrash…though it is his job…I did it coz he was running late for an appointment.
I paused my lunch preparations to give my husband my undivided attention when he needed help trimming his mustache! lol
I told a bizillion times that he's sweet n I love him loads!
Simple things… yet they make a world of difference to my day!!!
Little by little, I guess they will all add up to me being an EXCELLENT WIFE!!! =)
---