Today I made it to Pacific Fabrics, and showed off my quilt top. A girl who works there named Jan was all agog over it, and said she always wanted to learn English Paper Piecing. Another worker there whose name I think was Laura said she also enjoys doing EPP, but never before met anyone else who did it. So the three of us decided we will start our own group to get together and sew.
Jan is a knitter, not a sewer. So although she works at a fabric store she has no fabric stash of her own. So to help her get started I assured her I'd be more than happy to bring some of my own stash to share so she can give the method a try without investing too much money to start.
I left my name and number with them, and they said they'll call me to arrange a meeting time as soon as we can.
Yay! I'm gonna have sewing buddies! :D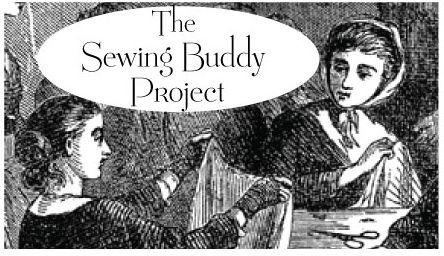 ---