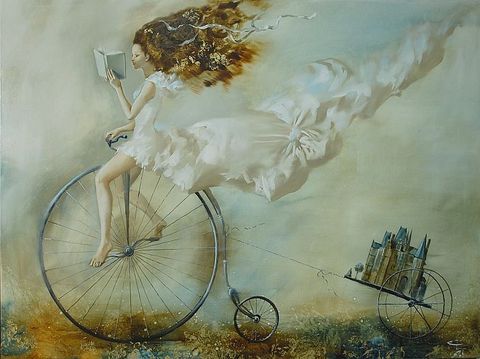 As we get down to our final entries, I feel caught. My mind buzzes with unsaid things wanting to burst out and then goes blank at the same time. I've said a lot of it already, and if I haven't then others have said it more eloquently. Weave it all together and we have a big, mutual web to wrap ourselves in for these last few hours. I'm glad so many people are stopping by today.
I found 43Things in 2006 (while chasing a PostSecrets link), got deliciously distracted by what was happening here, and never left. So much has happened in the years since, too much to go over in the little time left.
This has been so many things to me – a change catalyst, a support system, a creative outlet, a positive distraction, an ocean of information, an immeasurable network of feedback and friendship… some of my brightest and darkest times have been weathered across screens here. It felt like home. You feel like a huge, diverse, amazing extended family. It's hard to believe this is really the end.
Again, thank-you so very much. I will do my very best to pick up and carry on elsewhere, but I know it won't be the same.
And now, some music as the lights go down…
Ha! Made it to 43 before time ran out!

---

Those Were The Days – Bunker style
Echo and the Bunnymen – Bring on The Dancing Horses
Siouxsie & The Banshees – Cities In Dust
Rocky Horror Picture Show – Don't Dream It, Be It
Talking Heads – Burning Down the House
Soft Cell – Say Hello, Wave Goodbye
This Mortal Coil – Song to the Siren
Dolly Parton – I Will Always Love You
Crowded House – Don't Dream It's Over
Nina Hagen – Somewhere over the Rainbow
Cyndi Lauper – Time After Time
Depeche Mode – Everything Counts
The Cranberries – I Can't Be With You
Patti Smith – Pissing In A River
The Smashing Pumpkins – Tonight, Tonight
The Cramps – I Can't Hardly Stand It
Those Were The Days – Mary Hopkin
Nina Simone – After you've gone
The Velvet Underground – All Tomorrow's Parties
Billie Holiday – I''ll be Seeing You
Nick Cave & The Bad Seeds – The Ship Song
---
This was real.
I love you all.
I hope we meet again.
---