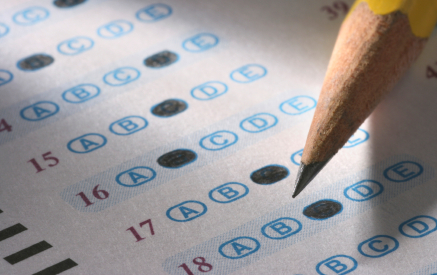 I finally gave my son the first of seven (or eight) tests he needs to take for third grade as a homeschooler. I meant to give these a long time ago, but I put it off.
He only wanted to do one today, so we did the vocabulary portion of the reading test. 40 questions, 10 minutes, bubble-style answers. He made his time, perfectly, and did well. He was so anxious that I was afraid he was going to have a panic attack, or something, but he did it.
I went over his answers, and he got 34/40 correct. He has a wealth of a vocabulary, but some words he has just never heard before. He did great! He was very proud of himself for finishing a test, successfully. Hopefully we can get another one or two done tomorrow. I need to get them sent back to the company for the year.
---