Here are some pictures of one of our recent works – the tapestry with baskets of flowers.
Main colors of this fabric are red, green and yellow. The material imported from Italy is pretty and looks different depending on where we stand currently in the room.
Again, the pictures don't show the final state, I took them when we were still working there.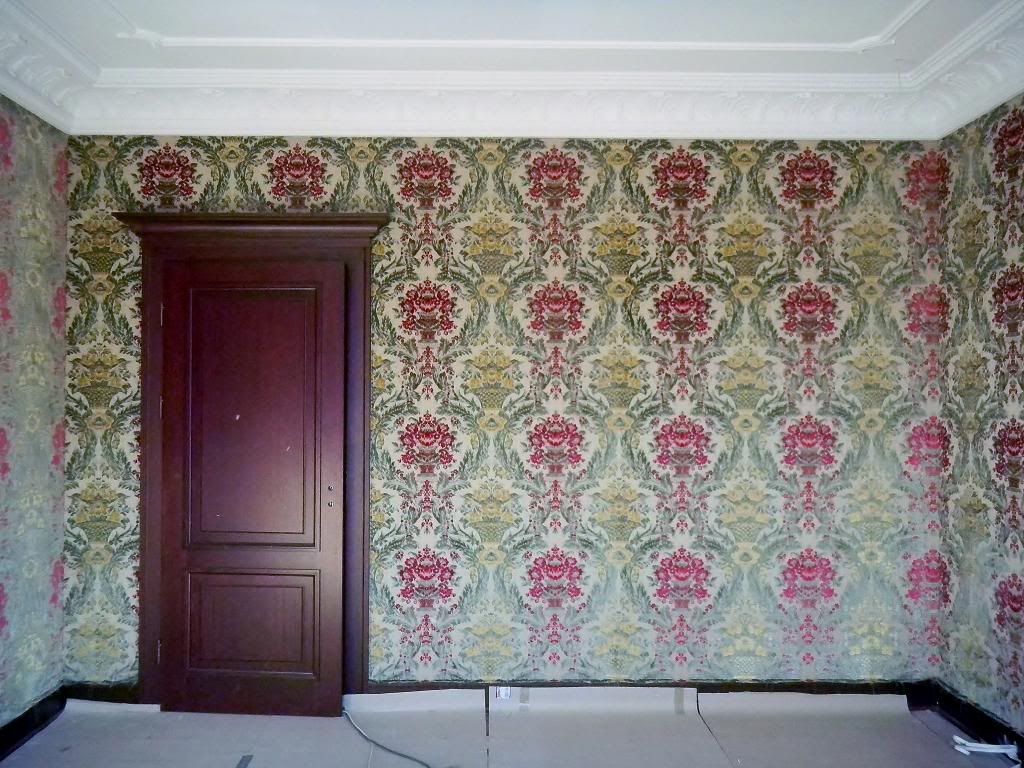 2 months ago