doing well on this for some time. I feel like I have been less and less negative. I mean, yes, I have my bad days and crappy moments, but I try my absolute best o find the good or silver lining in each and every one. A couple of years go, I was a hot mess, and was wallowing in pain in loss. It was not a fun time, but I am doing better now.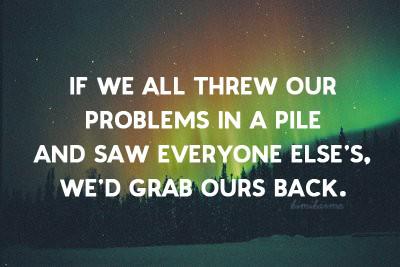 I have been in and out of a very mild depression (maybe just a mix of nutrition/supplement/social interaction/sleep deficiencies), but, even with that popping in and out, I have been doing pretty well.
With new changes in my life on the education/career front, I feel even better about being positive. I don't normally like change, but I am embracing it and going to go where the winds take me…with a smile on my face. :)
I have may more upcoming goals geared towards positive vibes that will take this one's place after this entry. I think I feel confident enough to mark this goal as complete.
Yay me. <3 1 week ago