Thanks!
All of you who have seen the The March of the Penguins know that the only defense which the emperor penguins have is the severe cold of Antarctica. Without the severe cold, they are easy prey for their natural predators.
Two papers scheduled to be published this week have concluded that large parts of the ice sheet in western Antarctica have started to collapse and believe that its collapse is unstoppable now. Not only will the melting ice sheets raise the sea level of the oceans (good bye South Florida), but with the warming up of the Antarctica, predators of the emperor penguins will have an easier time reaching them.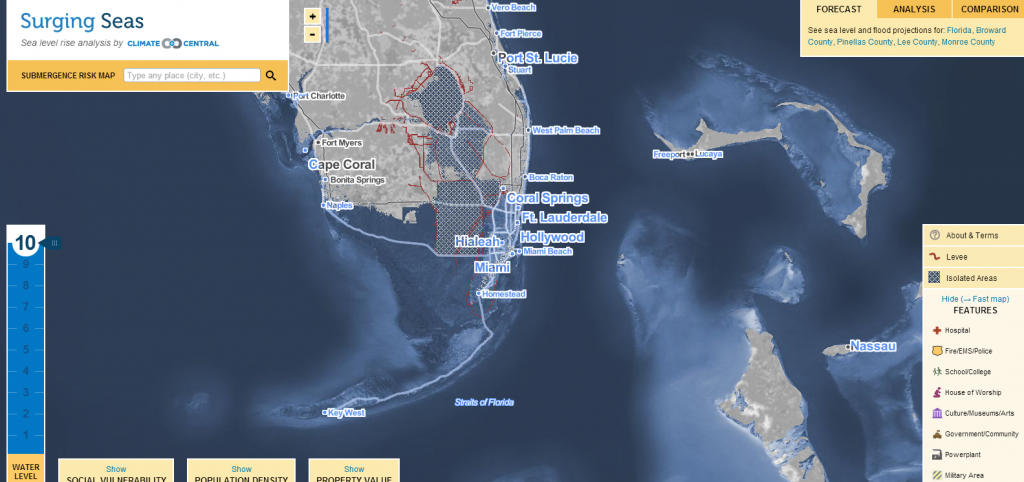 Image generated from Climate Central. Click for larger version.
What is happening now was already predicted back in 1978 by eminent glaciologist, John H. Mercer of Ohio State University, but noone listened to him back then.
Image from Christian Science Monitor
If the political party you support follows policies which end up destroying the environment for your children and children's children, what good are "family values" when there is no world left.
All animals in the world, like the emperor penguins, whether they know it or not, are depending on us humans to preserve the Earth where we all live. All our future generations are also depending on us. Looks like we've failed.
References: